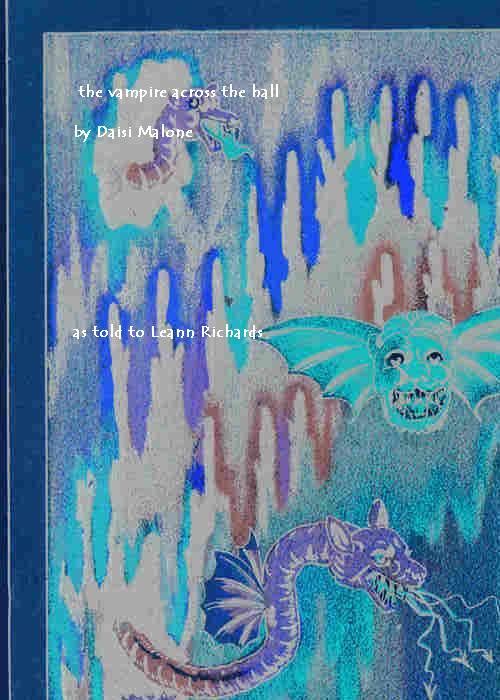 Synopsis
Daisi Malone lives in the Presidio Building in Newtown,
Sydney, Australia
. The building is mysterious and its residents even more so. There is the couple with lots of children, the
Glee
Club and the English Backpackers- although not for long. In this, the first story by Daisi Malone, she meets her neighbour, Madden, the Vampire across the hall.
The Second book in the series, The Vampire Across the Hall 2- The Murmuring
Lift
, has been published under the name Daisi Malone.
Review
Overall Feedback: Overall this was a great introduction to the characters and storyline. This read more like an excerpt than a
short story
. So it gives the feel of a teaser more than a stand alone short story.
Point of View: You are experiencing the world through the eyes of Daisy and which the
author
does a stellar job of bringing to life.
Voice: There really is not enough story here to be compelled to read on but you do get interested enough in the storyline to read the second in the series.
Character Development: Again with the length of this short you have barely the time but with this in mind the Author does give you a small emotional connection with the
main character
so I would have to say the author did average in this area.
Plot: Straightforward and to the point. Not a single problem here.
Dialogue: The character dialogue was a little sticky in places but overall I would say the author did a wonderful job at keeping this part of the short interesting and flowing.
Pacing: This is where the size comes into play, you will fly right through the story as the author does not have the space to deter from the track as it were.
Setting: The details in the story give you an exact idea of the place and surroundings of Daisy and you may get goosebumps while reading.
Continuity: Here the author was masterful in leaving it open enough to hook you into the second book but not leaving it so open that you are to confused to continue.
Where to Find
Smashwords